Senior High School
SENIOR HIGH SCHOOL CURRICULUM
A PAASCU ACCREDITED SCHOOL - LEVEL III
---
STC, QC SENIOR HIGH SCHOOL AVP
GRADE 11 - STEM STUDENTS' LEGACY TO STC, QC
https://www.youtube.com/watch?v=7izcuGyY5NQ
---
The goal of the Enhanced K-12 Basic Education Program is to create a functional basic education system that will produce productive and responsible citizens equipped with the essential competencies and skills for both life-long learning and employment. The program hopes to enhance the basic education system to full functionality to fulfill the basic learning needs of students. In order to achieve these goals, the program has the following twin-objectives:
To give every student an opportunity to receive quality education based on an enhanced and decongested curriculum that is internationally recognized and comparable
To change public perception that high school education is just a preparation for college; rather, it should allow one to take advantage of opportunities for gainful career or employment and/ or self-employment in a rapidly changing and increasingly globalized environment
The SHS curriculum in St. Theresa's College, Q.C. offers areas of specialization or electives.
In St. Theresa's College, Q.C., the four (4) strands of Academic Track are offered namely:
STEM Science, Technology, Engineering, and Math
ABM Accountancy, Business, and Management
HUMMS Humanities and Social Sciences
GA General Academics
---
Ms. Mara Mercado's Class - Interior Design
Date/Time: March 07, 2017, 8:40 – 9:30AM
Venue: Senior High Building Room 302
Pascientihan!
Science Research Fora 2017
SCRUB SUITS, STETHOSCOPES AND SPHYGMOMANOMETERS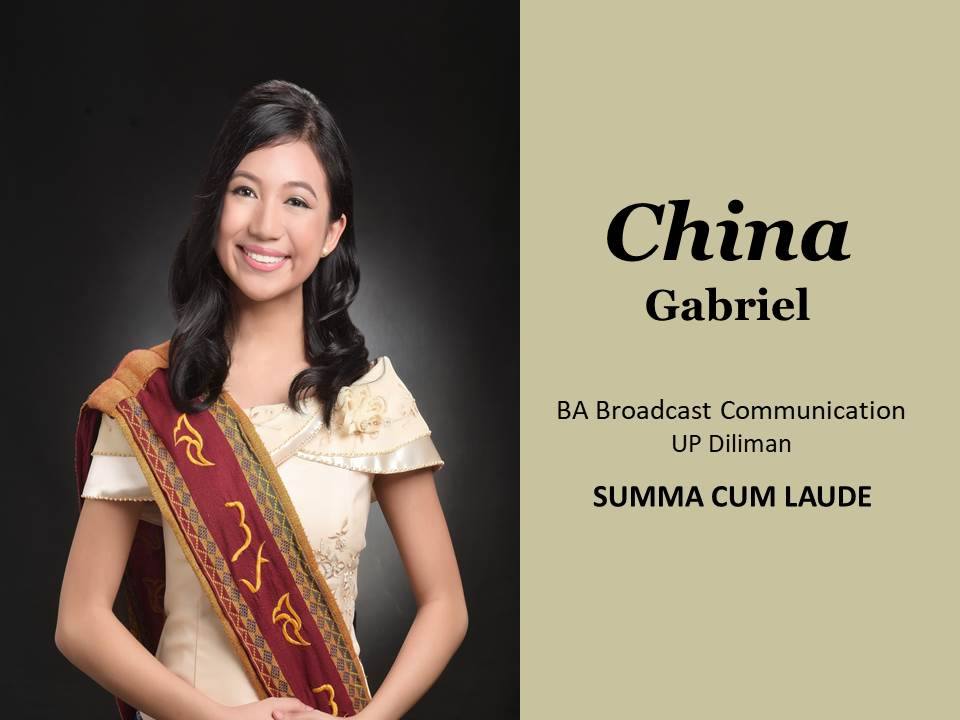 ---
***All classrooms are fully air conditioned, equipped with multimedia equipment, online learning platform and WiFi connected.
---
STCQC SENIOR HIGH STUDENTS JOIN THE BAMBOOHAY CHALLENGE

Senior High Theresians from the KABALIKATAN Group called GRATIA SCA joined the Bamboohay Challenge by planting bamboo seedlings at the Wawa Dam in Rodriguez Rizal last SEPT 21, 2019.

The Bamboohay Challenge, a tree planting project spearheaded by Student Catholic Action of the Philippines, aims to grow as much as 200,000 and more native bamboos specifically in threatened watersheds in Metro Manila. Bamboos are highly resilient plants that will sustain the health of watersheds, prevent soil erosion, and create livelihood for nearby indigenous communities.

Thank you, Theresians, for heeding the cry of mother earth and for doing your share in the protection and restoration of God's creations.

Continue to shine and be a blessing to others!
STCQC JOINS THE 34TH INTERNATIONAL COASTAL CLEANUP
STCQC student leaders joined forces with the members of ths KABALIKATAN H2O and WILDAF organizations to volunteer in the 34th International Coastal Clean Up at Baseco Beach.
Our students responded to the call of the CBCP Pastoral Council in Ecology and Climate Emergency to protect our seas and oceans. Their passion for the protection of mother earth, fueled them as they picked up, sorted and properly disposed of trash strewn all over the beach front.
We are prpud of you, dear Theresians.
Continue to shine and be a blessing of to others.
https://docs.google.com/…/1FAIpQLSfXd32Kb1icLCC380…/viewform
#ICC2019
#theresianyouthinmission
Photos courtesy of Sir Denzel and Sir Cy.
---
As part of our ongoing recruitment of dynamic and qualified teachers for
Senior High School, St. Theresa's College, Q.C.
is now accepting teacher applicants for the following subjects:
---
Applied Economics
Biology
Business Ethics and Social Responsibility
Chemistry
Community Engagement, Solidarity and Citizenship
Creative Nonfiction: The Literary Essay
Digital Arts and Visual Illustration (Urgent)
Emerging Technologies: E-Tech
English for Academic & Professional Purposes
Financial Literacy
Fundamentals of Accounting, Business and Management
Introduction to Genetics
Introduction to Interior Design (Urgent)
Introduction to Management & Information Systems
Media and Information Literacy
Pagsusulat sa Filipino sa Piling Larangan
Physics
Qualitative and Quantitative Research in Daily Life
Theology
Trends, Networks and Critical Thinking in the 21st Century
QUALIFICATIONS:
Board passer or whose application for licensure is currently being processed
With a Graduate Degree or units in M.A., M.S., Phd
With a teaching experience of at least three years in the secondary or tertiary level
Proficient in oral and written communication both in English and Filipino
Proficient in the use of media and information technology
Knowledgeable in research and technical writing
Team player, innovative, creative, collaborative, and knowledgeable about the 21st century learning environment
Note: Practitioners are welcome to apply. Applicants must submit their current resume and letter of interest to:
---
THE HIGH SCHOOL PRINCIPAL
ST. THERESA'S COLLEGE, QUEZON CITY
116 D. Tuazon Avenue, Brgy. Lourdes, Sta. Mesa Heights, Q.C.
OR via email: info@stcqc.edu.ph
THE HIGH SCHOOL PRINCIPAL
ST. THERESA'S COLLEGE, QUEZON CITY
116 D. Tuazon Avenue, Brgy. Lourdes, Sta. Mesa Heights, Q.C.
or via email: info@stcqc.edu.ph